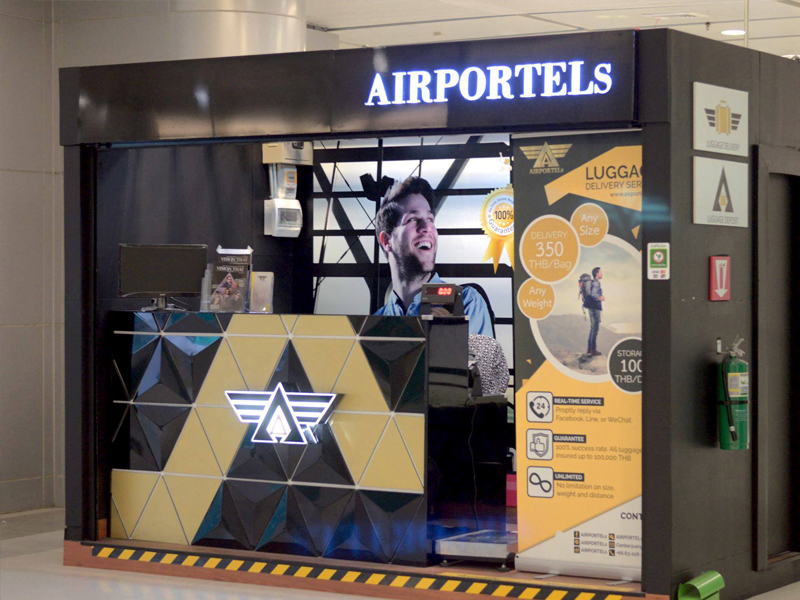 AIRPORTELs Counter at
Suvarnabhumi Airport
Airportels luggage delivery and luggage storage thailand is now available at Suvarnabhumi Airport! AIRPORTELs offers a luggage storage service which make you feel comfortable with a 150 SQ.M storage unit in its capacity of up to 2,000 luggage. In addition, AIRPORTELs will also be your luggage secretary, delivering your luggage between Suvarnabhumi Airport and downtown Bangkok (we collect&deliver luggage to your hotel within 4hours). Our counter is available 24 Hrs.
How to deliver luggage in bangkok from hotel to airport with AIRPORTELs
After you check out at the hotel, your luggage and suitcases will drag you back from exploring further in the city.
You may simply BOOK AIRPORTELs luggage delivery service online, drop the luggage at the front desk or concierge, and are ready to enjoy your hands-free travel.