Siam Discovery in Bangkok Thailand – Explore your own lifestyle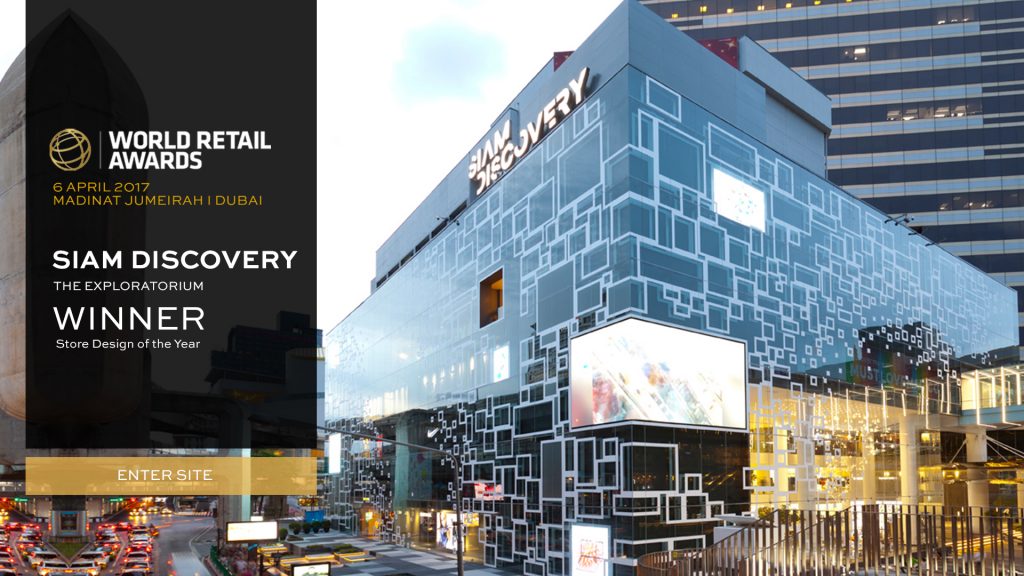 As consumers' demands, like ours, grow restlessly every second, mall after mall are trying to keep the pace. The change is so quick that some are even left behind in the old era, but not Siam Discovery. With recent renovation and implementation of ideas, it, now, becomes much more than just an ordinary shopping center magnetizing every single living heart under the concept of "The Biggest Arena of Lifestyle Experiments".
Building of Art
            To engage customers in an exclusive atmosphere, the retail plans its building with the sense of art gallery. You can absorb the beauty in the air as you slowly walk on your shopping journey or savor tasty meals in a gourmet café. Each part of the space is also resemblance exhibition which tells gripping story urging you to go on a new adventure.
Discovery Lab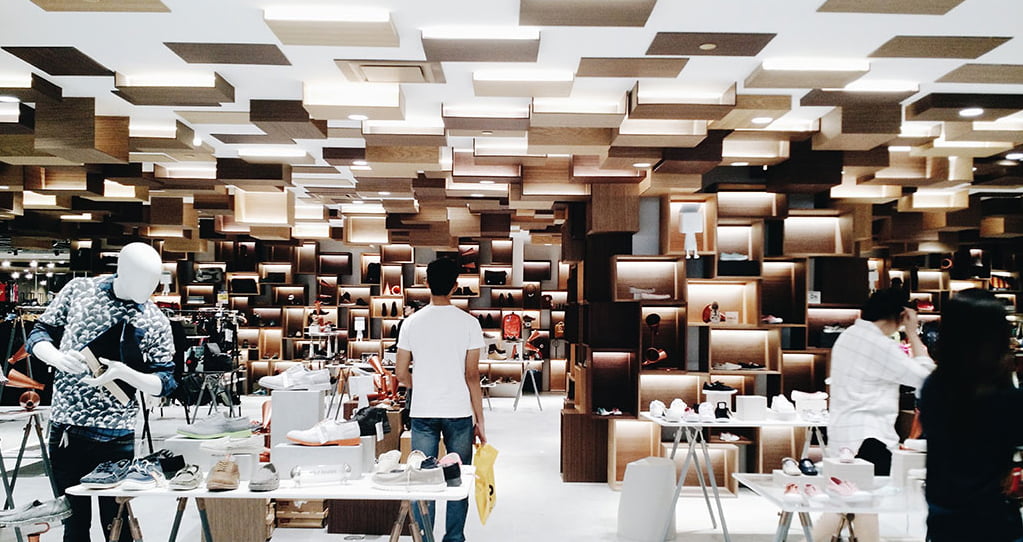 Naming itself a "hybrid retail", Siam Discovery wishes to create totally unique and exciting experience for all the visitors. Each floor is separated into different "Lifestyle Lab", yet seamlessly sews together with the design of "Discovery Lab" allowing you to discover and experiment the best version of yourself.
With aspects of lifestyles the labs contain, you will find them interesting even they are not the styles you are searching for.
G floor l Her Lab – This lab calls upon armies of brands only to please ladies. Professional stylists are willing to aid you with the latest fashion, but you may have to let them know in advance.
M floor l His Lab – As the name has mentioned, the lab is carefully planned specifically for men. Whether you are on a quest to find your own style or want to refine the existed one, this place welcomes you with open arms.
1st floor l Street Lab – Dreaming to be a king and queen of the street? Look no further as this lab has it all for you. Looking cool with the chic shoes or rocking soccer field with your new move is no longer a dream.
2nd floor l Digital Lab & Rubbers – If digital is your passion, then you are home. This lab is your gateway into digital world with brand-new gadgets and technology. Also, for individuals who are in love with the road, this floor will serve you well too. A simulation motorbike is resting here waiting to show its potential with the right rider.
3rd floor l Creative Lab – Let's find your own wings of inspiration with this lab. With thousands of well-designed products, you can explore stories behind products and who knows? You might spark your imagination and create something beyond.
4th floor l Play Lab – Siam Discovery aims to keep you fun with this lab. You can enjoy and smile with the things you love; models, toys, bikes and many more. If you are a person of passion, dream and idea for your own business, an idea-sharing space is waiting for you in this lab also to make it become reality.
5th floor l Innovation Lab – This lab mainly belongs to a world-class fitness Virgin Active. The club provides advanced innovative exercise as well as technology to help keep you in shape. You may be a regular here just after the first try.
My Kitchen
            The kitchen employs the idea of "Eat-Meet-Mingle" as a community hang out spot in Siam Discovery. It combines food into the joy of social interaction and lifestyle activities. The spot allows you to share ideas, have fun, or even connect with old and new faces along with premium food to keep your stomach full and your taste bud cheer. Many cuisines are available to be your choice keeping it away from being just a routine.
Now that I have already explored my lifestyles, it is time for yours. You cannot simply find it by just looking at the mirror in your house, but to go outside and discover. Siam Discovery is a good place to begin your own story and if you look closely enough, certainly you will see your true self through this Exploratorium.
http://www.siamdiscovery.co.th/