4 Iconic Shopping Centers to represent the name of  Siam – Bangkok Thailand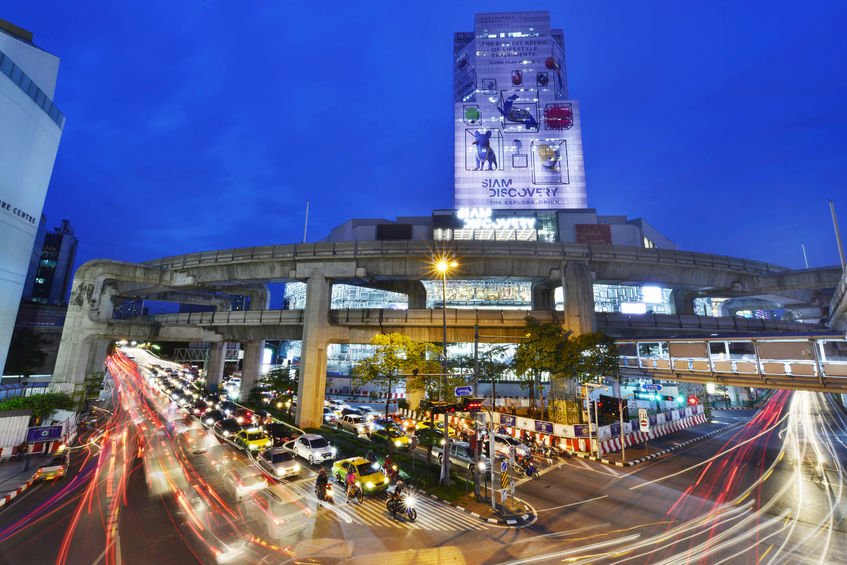 Journeying inside the heart of Bangkok can be exciting especially when it is about shopping. We never get bored of the joy when seeing brand-new accessories or witnessing bizarre visual. It almost feels like some stuff can really tap into our minds, and put some smiles on our faces. However, if you want to shop at these iconic shopping centers of Siam, you have to prepare yourself for more than just that, because they are not only designed to touch your money but your soul.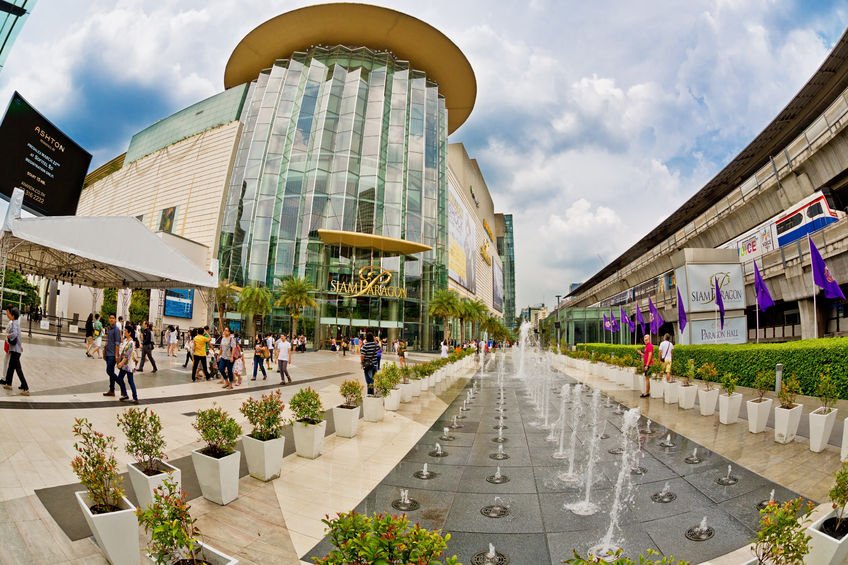 Siam Paragon
            It is one of the liveliest shopping centers which aims to respond to all aspects of your desires. Either you want to hang out with your friends playing bowling, buying a new luxury car for your estate, or tasting delicious gourmet meals, this place can serve it to you. One of the most interesting features is the "Sea Life Bangkok" aquarium on the basement floor where you and your family can enjoy exotic sea creatures. Some little tips are you can book in advance to obtain some discount for the ticket as well as utilize its tourist card to get most refund out of your shopping. Siam Paragon also constantly improves their space and implements new ideas while always maintaining its quality at the pinnacle. It is, therefore, the place you definitely should pay a visit.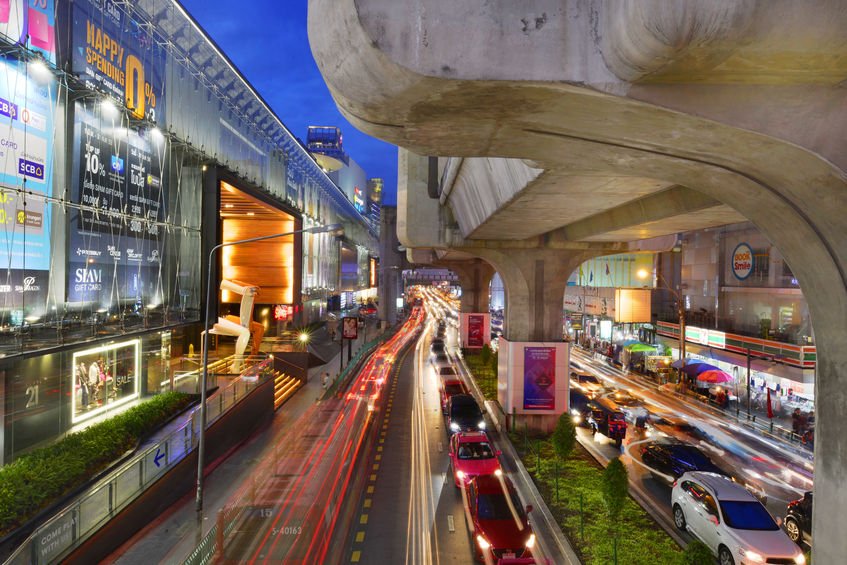 Siam Square One
            Siam Square One employs nature into its design creating bright, airy and refreshing space for people. It holds a perfect combination of food and shopping with many unique stores and restaurants being the main feature. Famous for its fair cuisine, crowds usually gather here to savor appetizing dishes and connect with each other. Its shopping zones are, likewise, shine by tons of local store assembling on the B floor offering special merchandises and souvenirs you cannot find in traditional brand shops. Moreover, the shopping center has KBank SIAM PIC-GANESHA Theatre, the third biggest theatre in Thailand, on its 7th floor which you can check the schedule for performances to fit with yours and maximize the memorable experience during your stay.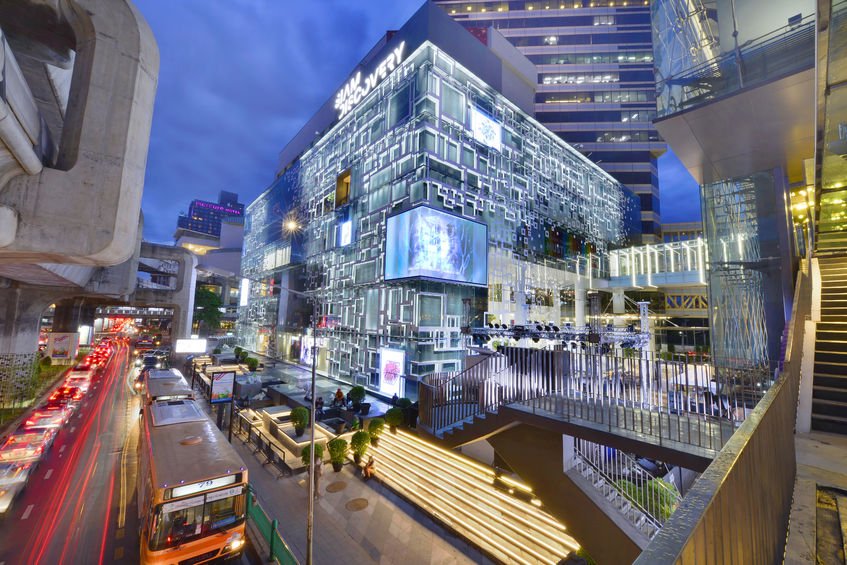 This shopping center focuses heavily on its extraordinary concept while integrating art as a part of its structure. Every floor is stylized to match with different lifestyles reflecting parts of our lives. Lots of professional brand stores are available for you to stop by along with some that you might not be able to find anywhere else. The two services that rise above all are the coworking space "Discovery Habba" and the world-class fitness "Virgin Active". By establishing the idea sharing space, Siam Discovery steps beyond the mainstream providing an opportunity for startup entrepreneurs to share and discover their dreams, while attracting new generation customers with the world of exercise complex on 4500 sq. meters. You might become a regular here before you know it.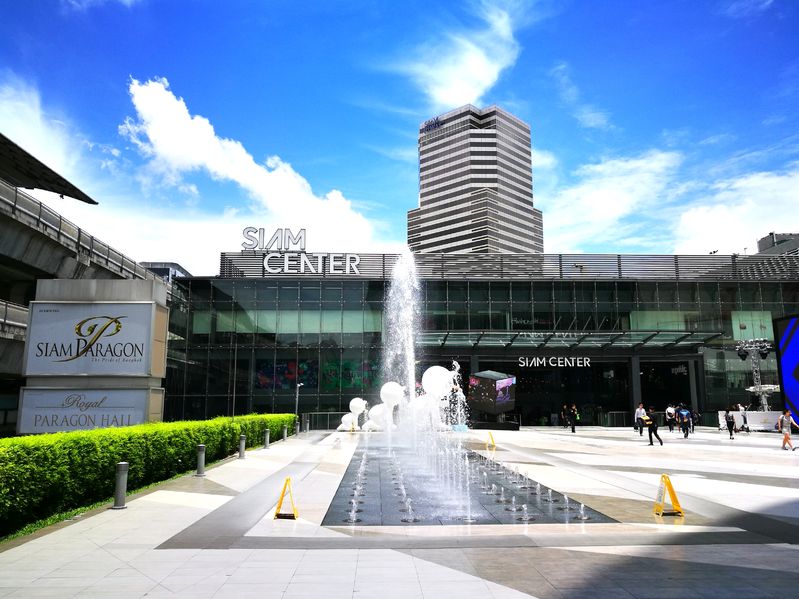 Siam Center
            Siam Center is where technology meets with shopping. To distinguish itself from the rest and prevent people to grow bored, the place invites you to interact, have fun and shop for the most recent trend at the same time. Holding fashion as its core, the shopping center implement digital closet for you to try out endless outfits as one of many features. Among the stores, there are some exclusive to Siam Center which you will not encounter at any part of the world. Also, it values the young blood by open up a gate of opportunity for fresh designers to present their creations which may amaze even experts. It is the location you cannot miss for all the reasons.
            Shopping center does not have to be all about shopping. It can provide you with dreams, ideas, activities and connections. Whether you plan to go as a lone wolf or in a lovely pack, these places are ready to welcome you with loads of fun. The only warning is that be prepared to go home with your hands full, your mind filled and your heart touched.